X3 HAI IM KORI HERE SUM INVADER ZIM AND MSI STUFFZ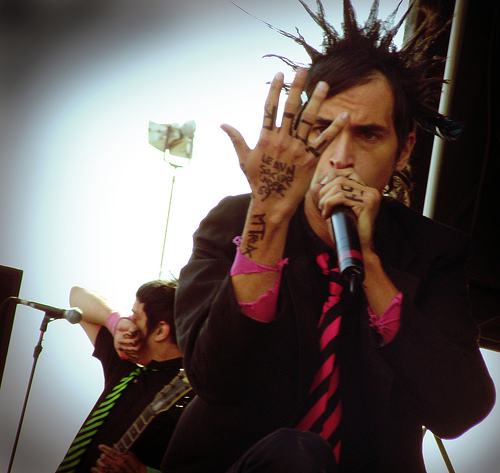 so ye im kori and dis be mah page... ders gon be lots of random stuff here! so b prepared 4 dat! x3

LINKSSSKSKSKSKSKSKKSK!!!!

tumblr! deviantart! utube! wattpad!

anyways!!! now dat we're done with dat... heres sum stuff about meh!!

i am genderfluid! but i prefer male pronouns da most :3
my favorite bands are mindless self indulgence, the unicorns, and nirvana!
i love emo and scene culture (if u havent noticed)
i am obsessed with anime and kawaii stuff!!! i really wanna visit japan!
i am an artist!! heavily influenced by music and jhonen vasquez (creator of invader zim!)
im a fan of mogeko!!! i love deep-sea-prisoners arttt!
i like hugs.